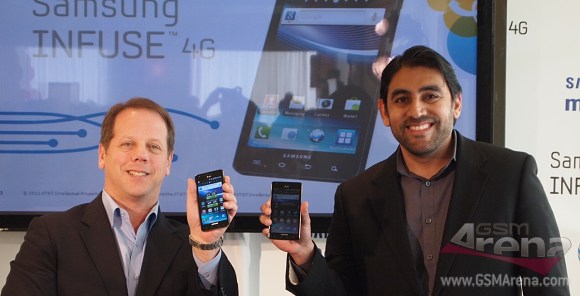 Samsung and AT&T have just announced the market availability of the I997 Infuse 4G smartphone. The two companies held a dedicated event in New York to celebrate it.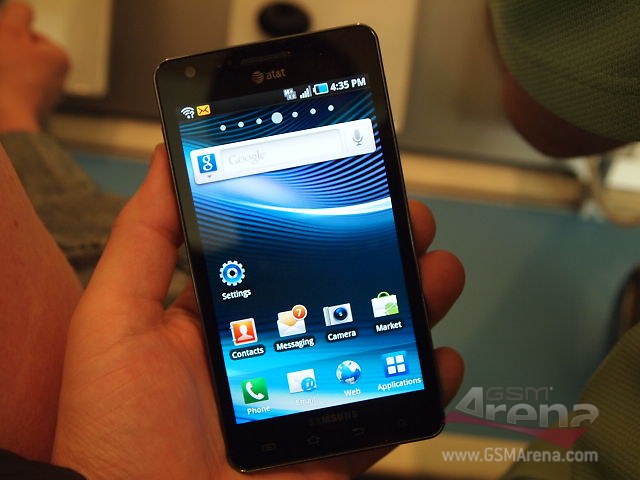 Packing a 4.5-inch Super AMOLED Plus display and a 1.2 GHz CPU the Infuse 4G was first announced at CES, but has only now began its march to the shelves.
It will take until 15th May for the Samsung I997 Infuse 4G to arrive there. AT&T will be asking a cent under $200 for the smartphone as long as you are willing to sign a two-year contract. A minimum $15 data plan required, but given the impressive HSPA speeds the Infuse 4G promises (up to 21.1 Mbps) you would be tempted to get one anyway.